"If you're thinking about the summer, I think you'll be alright… it is my strong hope and belief that by the summer, one way or the other, whether delivered by vaccination (which I hope will be delivered by Easter) or by lateral flow testing, it will be a different world." – Boris Johnson January 2021
With another lockdown in place we've taken a look at what it means to couples who have weddings booked in January and February, those with weddings booked later in the year and those hoping to get married this year.
Can I get married now?
The latest lockdown guidance states that weddings should only go ahead in exceptional circumstances – and then only in a Covid Secure venue with a maximum of 6 people (excluding staff).  This means if you have postponed a wedding from last year to now, you'll potentially need to move it again.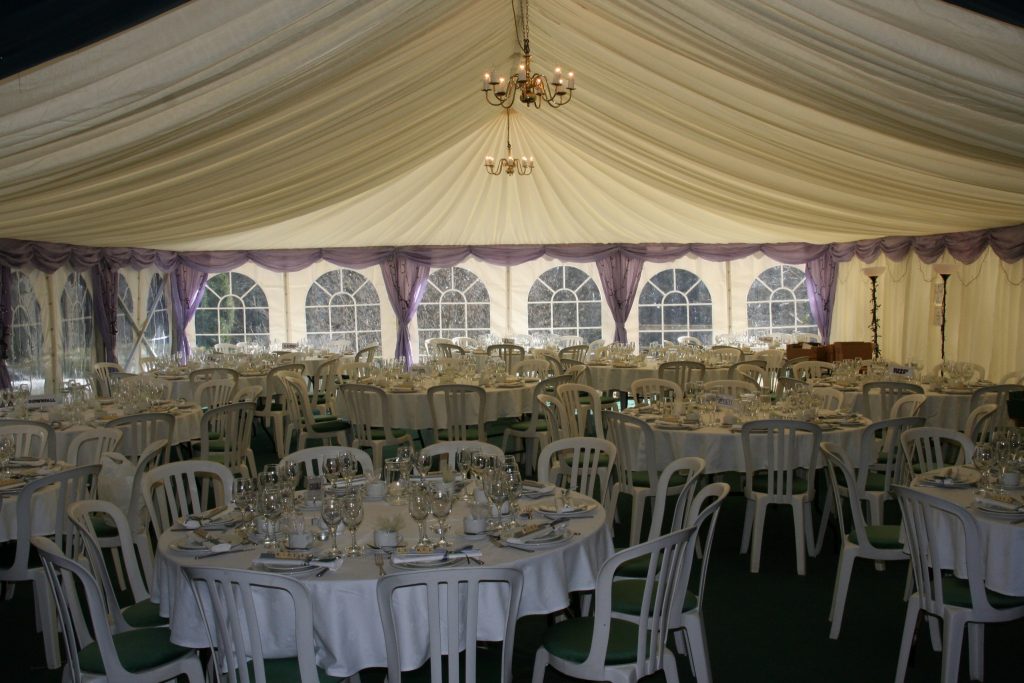 When will I be allowed to get married with all my friends and family?
It simply isn't clear when the current lockdown will end, which does make planning difficult as venues try to accommodate weddings moved from last year and new weddings. A marquee could be the key to a stress-free wedding as your garden or a neighbouring field could be the perfect venue. This makes hiring a marquee not only a beautiful, but practical solution – what's more, if you need to cancel, if you hire one through us, unlike some venues, we'll even refund the deposit – just ask us how it works.
With more weddings postponed, does that mean it will be even harder to get a venue in the summer?
Potentially yes, which is why a marquee makes a lot of sense if you still want to get married this summer as you are not reliant on a venue's availability. All you need to find is somewhere flat!
Isn't a marquee wedding a lot of work?
Not at all – we'll manage it from end to end. All you really need to find is a flat space and we'll sort the rest, from the kitchen to tables complete with and linen and cutlery. We can even supply the electricity generators and toilets! The current lockdown also gives a perfect opportunity to spend time researching your perfect marquee wedding.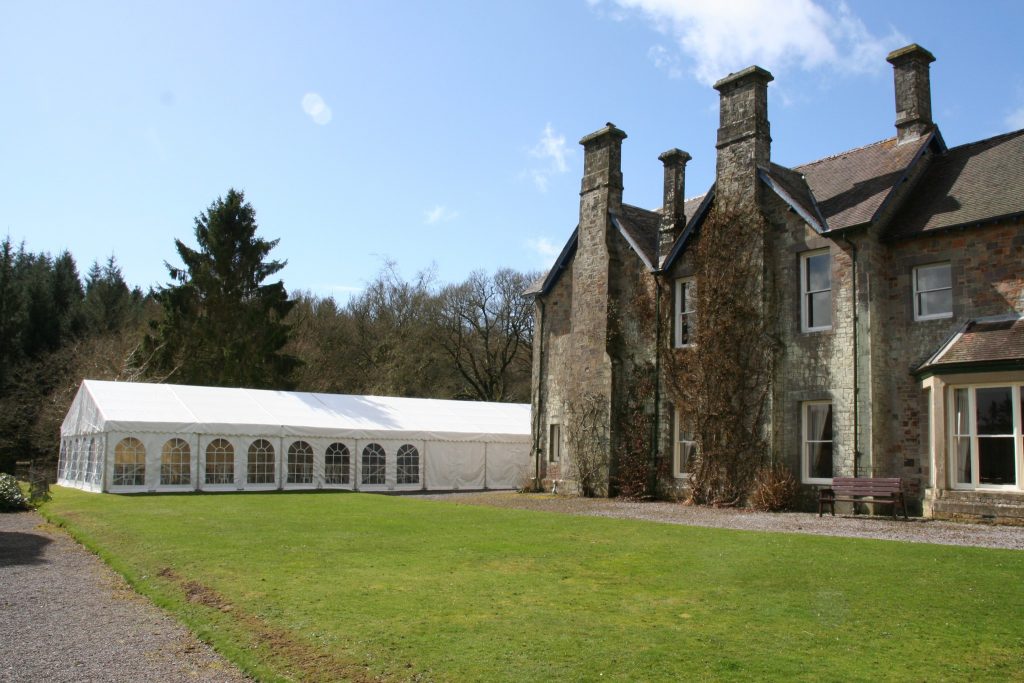 What about if we still need to social distance in the summer?
Depending on the guidelines when weddings are permitted, you may find some venues are no longer able to accommodate the numbers you originally booked – especially if social distancing is in place. Eg. a venue that could seat 40 may be only able to seat 10 socially distanced. For this a marquee is a perfect solution to either extend the space of your venue, or be used as alternative room in their grounds. That way, you get all the benefits of your venue without the headache of limiting the guests even further.
It's a tricky time, but we are on hand to help you with all the challenges of planning a wedding during the crisis. Simply give us a call on 01398 351 210 or contact us and we'll be pleased to help you.
——————————–
To find out more about marquee weddings, read our top tips for a marquee wedding ——