With COVID-19 changing how we all do business, for those who follow us on Facebook you will have seen that we've already been helping our commercial marquee hire customers think outside the box and quickly adapt to changing guidelines. So far our marquees have been used as additional seating for bars and restaurants, a temporary showroom and even outdoor classrooms. We've even supplied marquees complete with social distancing pods.
And with a marquee generally permitted to be up for 28 days without planning it can be a quick, simple and cost-effective solution. But with impending changes to restrictions and we approach winter we thought that some FAQs with our MD Chris Lines might help answer some questions you might have.
How quickly can you put it up?
As soon as the next day providing we have it in stock and a crew to get to you. All you need to do is make sure the site is reasonably level. This could be a car park, grassed area or other space you have available.
It's coming on winter, won't a marquee be cold?
Not at all, because we can provide a range of heating options, from directional heaters to indirect fired space heaters that pipe hot air into the interior. We can even line your marquee for extra cosiness.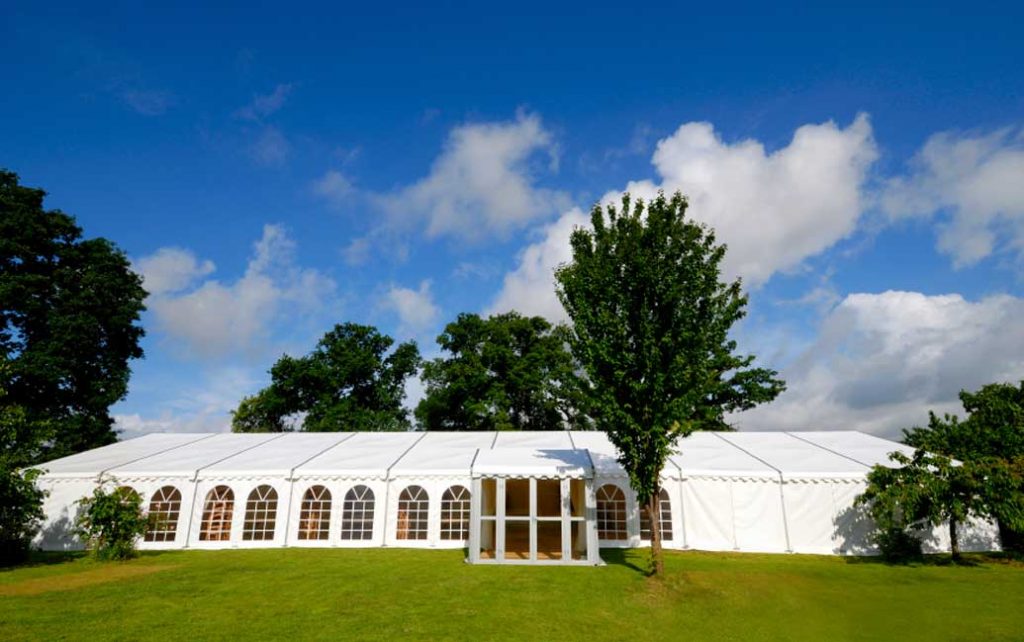 Our marquee needs to be on a lawned area – what can we do to stop customers getting muddy?
We have a range of flooring options ready to go. Matting may be a solution if it is needed for a specific event, but we can also put down heavy duty non-slip rubber flooring or interlocking wooden flooring to protect your grass. We can even supply a path.
We need to use the marquee after dark – what about lighting?
Lighting can be installed with your marquee – we have lots to choose from, from uplighters and starlit ceilings to simple LED lighting that is both smart and functional.
Do I need to take out additional insurance?
All our marquees are covered by our own insurance on site, and we have public liability insurance. We recommend that you check your office policy or take out additional insurance to cover other loss or damage while on your site.
What about if we do need planning?
Don't worry, we've done it all before – we can help you with the application and who to talk to as part of the service.
With current restrictions can you provide additional toilets?
Yes! We can include these in your hire.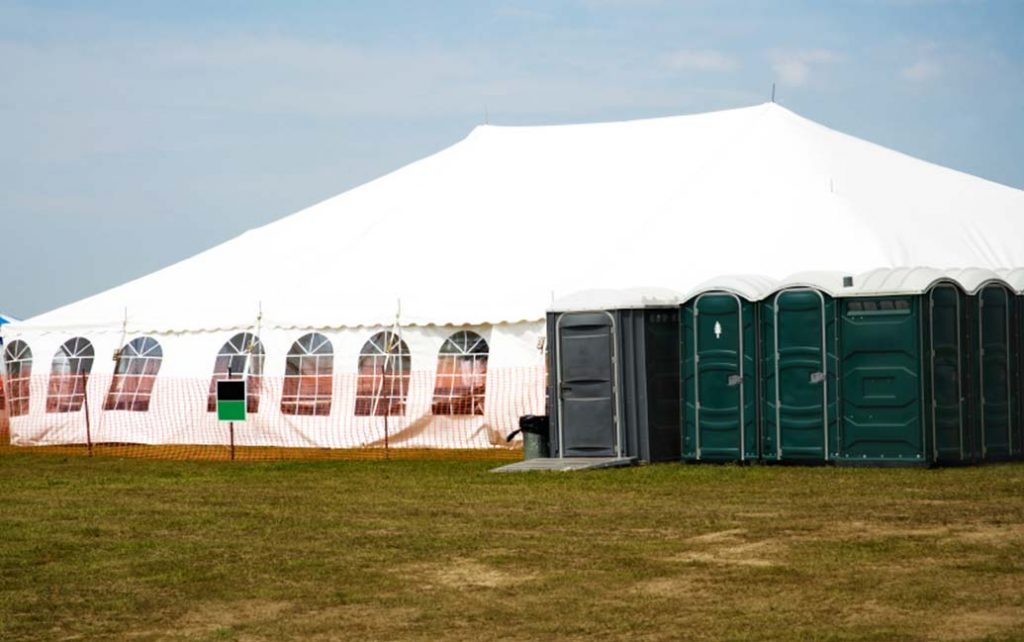 Hopefully these go some way in helping you work out what is best for your business. If not or you would like to find out more, why not give Chris or one of the team a call on 01398 351 210 or drop us an email at enquiries@dsmarquees.co.uk and we'll be delighted to help you.
——————————–
To find out more about socially distanced spaces – read our guide to socially distanced seating. ——