Complete your barn venue with beautiful interior designs and linings suitable for any event
With over 30 years' experience in our industry, our team at Devon & Somerset Marquees have been able to expand into providing beautiful interior designs and lining for barn venues. Transform your rustic barn venue into a beautiful setting fit for any occasion. We can cater for weddings, private parties, corporate events and more.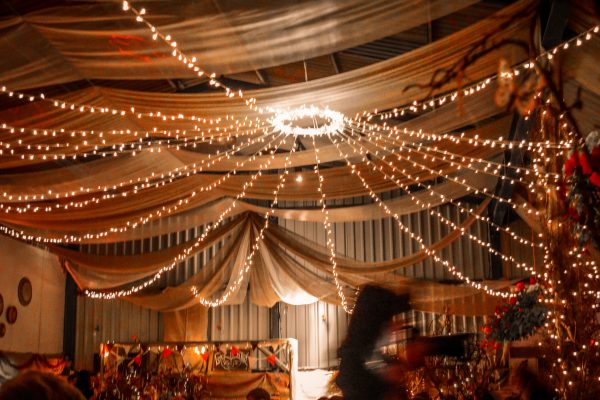 Colourways for every event.
Linings for the roof and walls are available in a range of styles, including flat or pleated designs to totally transform your venue into the setting of your dreams.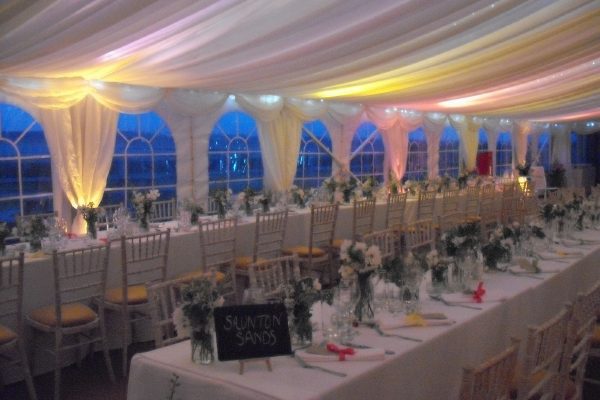 Dear Chris and all all at Devon and Somerset Marquees, Thank you so much for your suggestions and for making us feel that our day was also special for you - even though it was in reality just your normal nine to five. Please pass on our thanks to everyone who helped, to all the team and to your mum who always went out of her way to be helpful. Hope you enjoy the enclosed pictures.
Thank you to all the staff who worked hard on the amazing marquee to make Louise's and Pete's day so special!
Just a little note to say thank you for providing such a fantastic marquee for our wedding on 18th June! It looked absolutely stunning and managed to keep the rain out in the wet days before our big day. We had so many people compliment us on how gorgeous it was and thought we would pass this, and our thanks, on to you. Thanks again!