In December 2021, the government announced that they were scrapping the requirement for hospitality businesses to obtain planning permission to put up a marquee on their land.
But what does that really mean?
Quite simply if you run a hospitality venue eg pub, café and restaurant you will now be able to install marquee on your own land without planning permission, helping you to better make use of your outside space all year round. 
Surely this is nothing new?
Historically all marquees erected for over 28 days needed planning permission. However, to support businesses during Covid temporary changes to permitted development rights meant marquees could be put up in pub or Café gardens without the need for planning permission. Following public consultation this change has now been made permanent.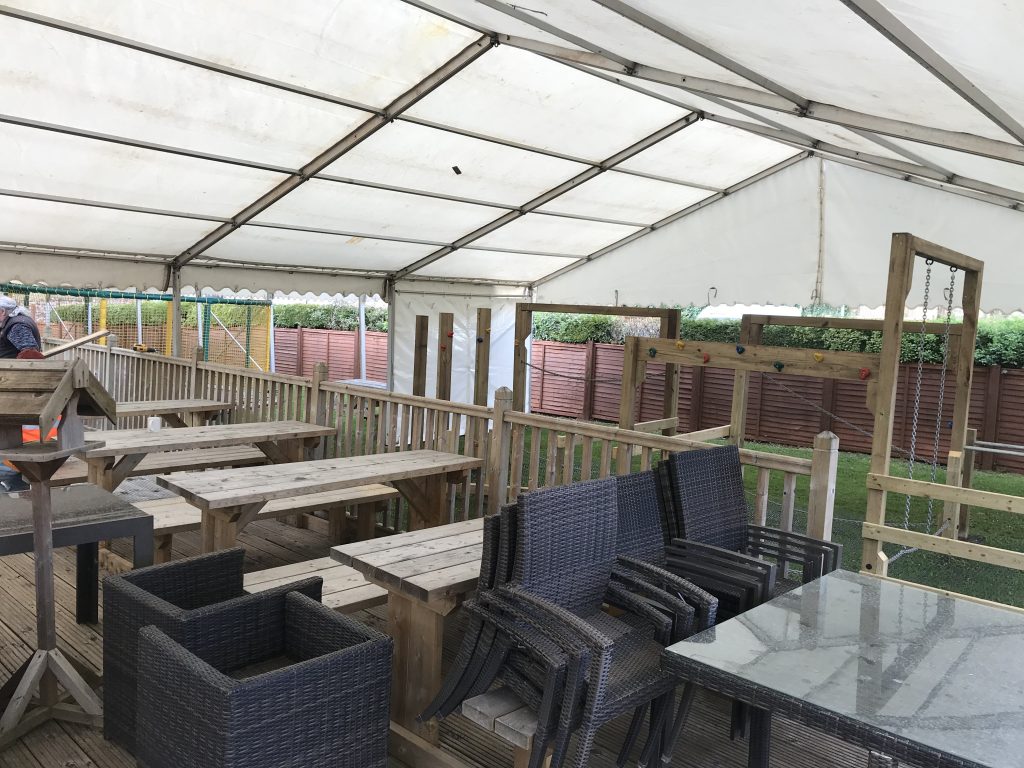 What about wedding venues?
If you are a hospitality venue offering weddings you are  included in the change – that means greater flexibility and potentially more numbers.
Our premises are listed – what then?
It is slightly different, but the good news is that historic visitor attractions and hospitality businesses operating in a listed building will be able to install a marquee for 120 days in a 12-month period, subject to prior approval by the local council.
How is this different to a pavement license?
Pavement licences allow hospitality businesses to place furniture, such as tables and chairs on the pavement outside their premises. These changes have made through the permitted Development Rights (PDR) and apply to movable structures.
… so what are you waiting for?
We can get a marquee to you within days, complete with tables, chairs and flooring – we even can supply a bar!
Simply give us a call on 01398 351 210 or contact us and we'll be pleased to help you.
——————————–
To find out more about our marquees, read our guide to marquee sizes  ——