Tens of thousands of events in Devon and Somerset through April and May have been postponed or cancelled, and big question marks loom over events in June and July. Will the country be open for business or locked down?
You can still make your dream event happen – albeit with some necessary changes to your planning. These are our top tips for making it work.
1. Accept that events that are postponed can still go ahead in the future
You only have to look at D Day to know that, when circumstances beyond your control affect you, you CAN rethink and replan. If you have to cancel, then think of it as postponing – and get positive about agreeing a new or fallback date.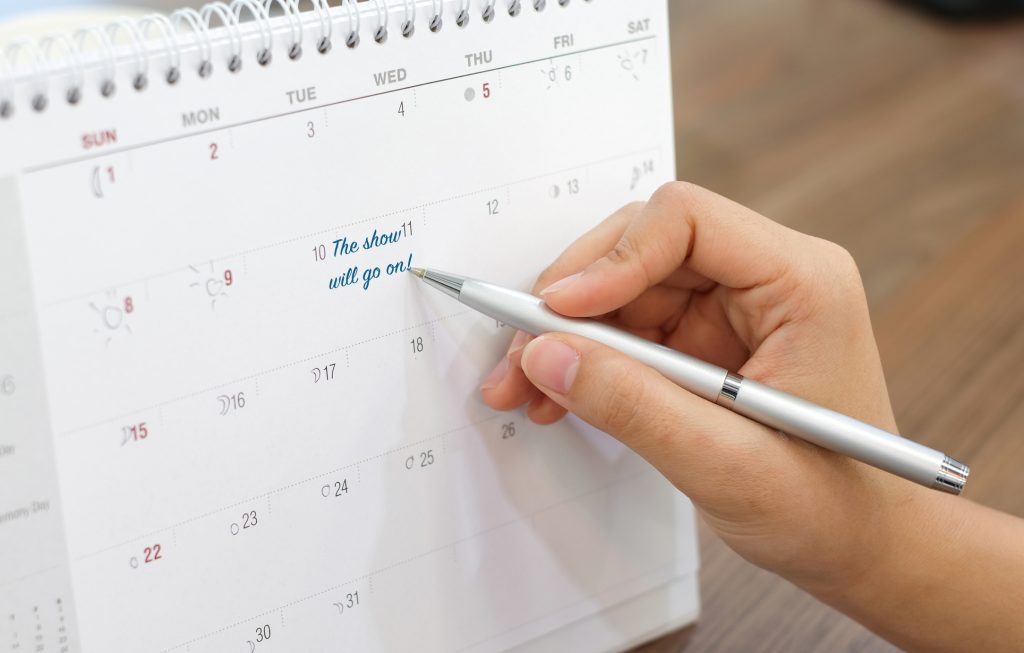 2. Have a fallback plan
Even if you're unsure if your event will be cancelled, start preparing with a fallback plan. A gathering can be a great occasion, even when it's later than planned. In fact, it may be even better, because you have more time to invite guests and prepare. (Let's not forget that the Queen's birthday is in April but we officially celebrate in June!)
3. Agree a second date for the event
Now is the time to talk to those critical guests and check their availability. This way you can find the most suitable alternative date if you need one. You may find a date that coincides with another celebration and can save money and double up!
4. Pencil in your suppliers
Most suppliers understand how difficult these times are, and will be prepared to pencil in an alternative date. Think about the venue, marquee hire, band or disco, catering… and see if they're up for accepting a refundable deposit for the new date. (We do!)
5. Maximise synergies
Look at suppliers that can manage more than one aspect of the event. For example, Devon and Somerset Marquees can manage the marquee, the tables, lighting, flowers, flooring, crockery, toilet hire… lots of things that take them off your already stressful list. If we can't we know people who can! That also minimises risk when it comes to further postponement.
6. Look forward to it!
American researchers discovered that "the enjoyment people glean from anticipation" is also "an important component of life satisfaction". In other words, don't let that celebration pass without a fight! Set a new date, and give everyone something positive to look forward to.
If in doubt, give us a call to discuss.