We've been really pleased to see that sustainability is a key trend for weddings in 2022 as couples are getting more aware than ever about the impact of weddings on the environment.
Here we discuss a few ways of reducing of having the wedding of your dreams without compromising the environment or luxury. 
start…
… with a marquee
Did you know that a marquee can be a really low carbon choice? Hiring is inherently more sustainable than buying, and we work on a circular economy principle which reduces material consumption by extending the life of our marquees. A marquee merges with the outside which means you can also cut down on electricity use by hosting outside and utilising natural light.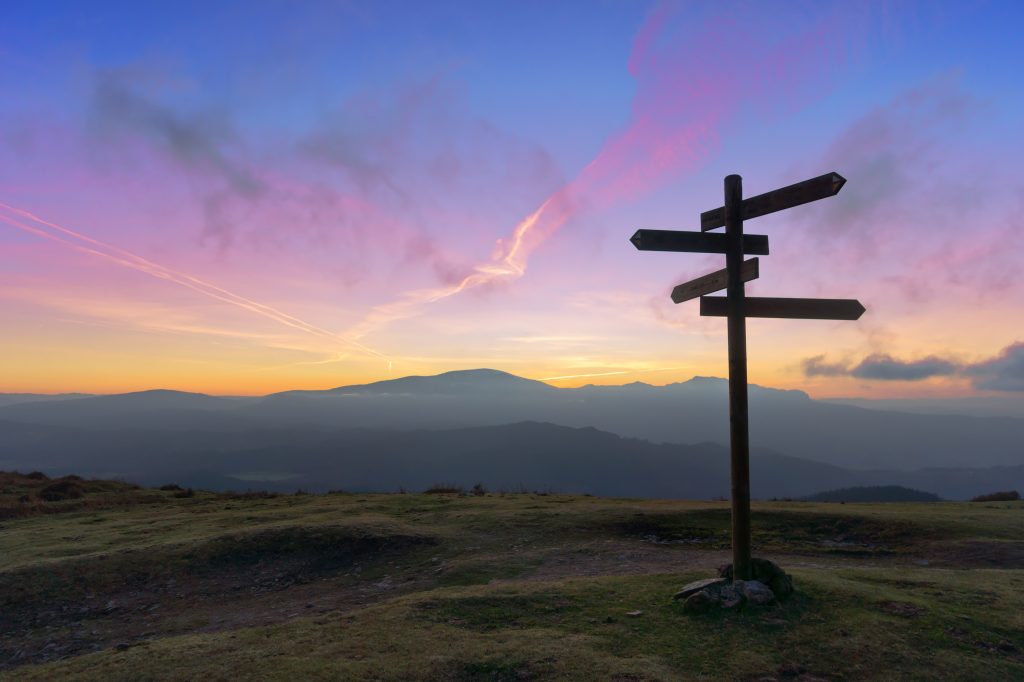 Reduce 'guest miles' 
A marquee allows you to have wedding in a location of your choice, which can cut down on travelling for your guests and allow you to use resources you may already own.
By simply choosing a location that is convenient for your guests and keeping the ceremony and reception close together can make a significant reduction in your carbon footprint.
Another great idea to reduce miles is camping for the guests in a neighbouring field. If you hire loos and shower blocks from us, we can bring them at the same time as erecting your marquee.
What's more even if you are reading this and don't live in and around Devon and Somerset but still want to work with us, don't worry!  as we are part of the Area Marquees Association. This is a national association that has members all over the country – which means that even if you are not in our area, we can keep the miles down.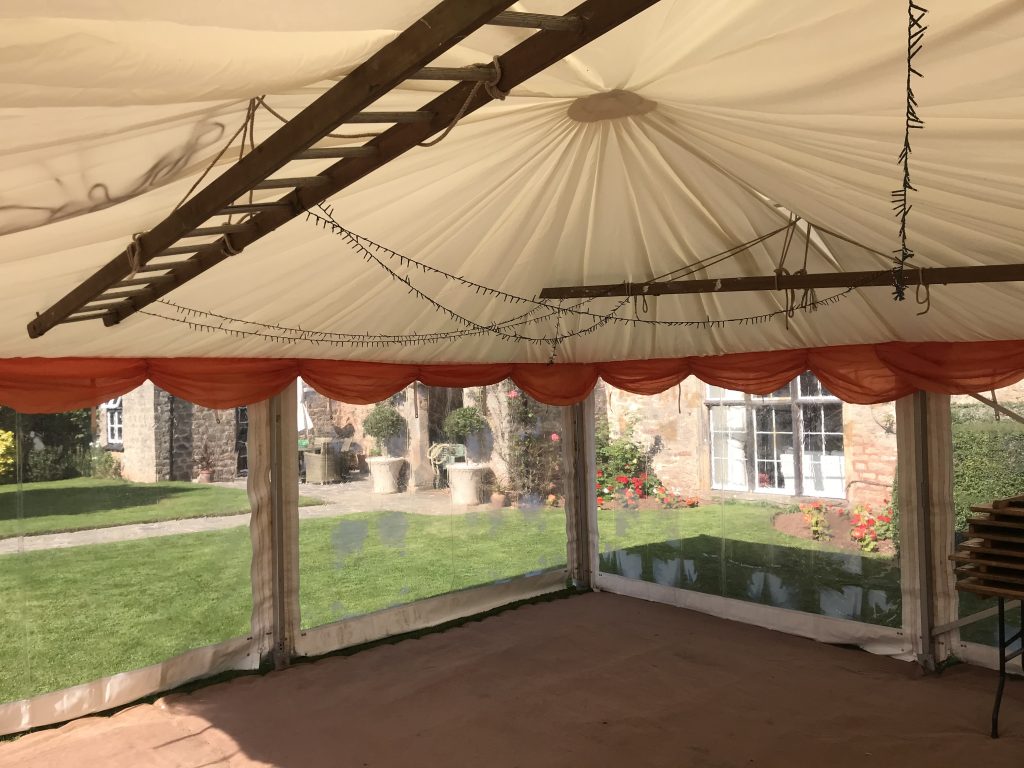 Decorate sustainably
Ditch the plastic and source reusable or natural decorations. Over the years we have worked with a number of local suppliers – from bunting from Bampton to sofas from Honiton. We can also include tables, chairs and more with your hire. We've even lent a ladder as part of the flower arrangements.
Grown not flown flowers
Wedding flowers can be exotic, meaning that their carbon footprint can be significant especially if you choose a bouquet sourced from different countries. There are some fabulous local flower farms around that offer wedding bouquets.
After your big day, you can con continue spreading happiness by donating flowers to the local community. Simply donating them to your local nursing home, hospice or hospital to make bedside arrangements and bring a little cheer.
Wedding Stationery
While paperless invites will save time, trees and potentially money as well using less resources they are not for everyone. Eco friendly wedding stationery means your wedding invitations are made from recycled paper or sustainable, responsibly sourced or organic materials, some paper even comes embedded with flower seeds that can be planted as a lasting reminder of your wedding.  It is also possible to find stationery made from from citrus fruits and materials saved from landfill!
… and more
Weddings can be pretty wasteful – with claims that weddings can produce as much waste as 4-5 people in a year – so start with hiring a marquee and you are already on the path to carbon saving!
Simply give us a call on 01398 351 210 or contact us to start your journey.
——————————–
To find out more about our marquees, read our guide to marquee sizes  ——